Intensive courses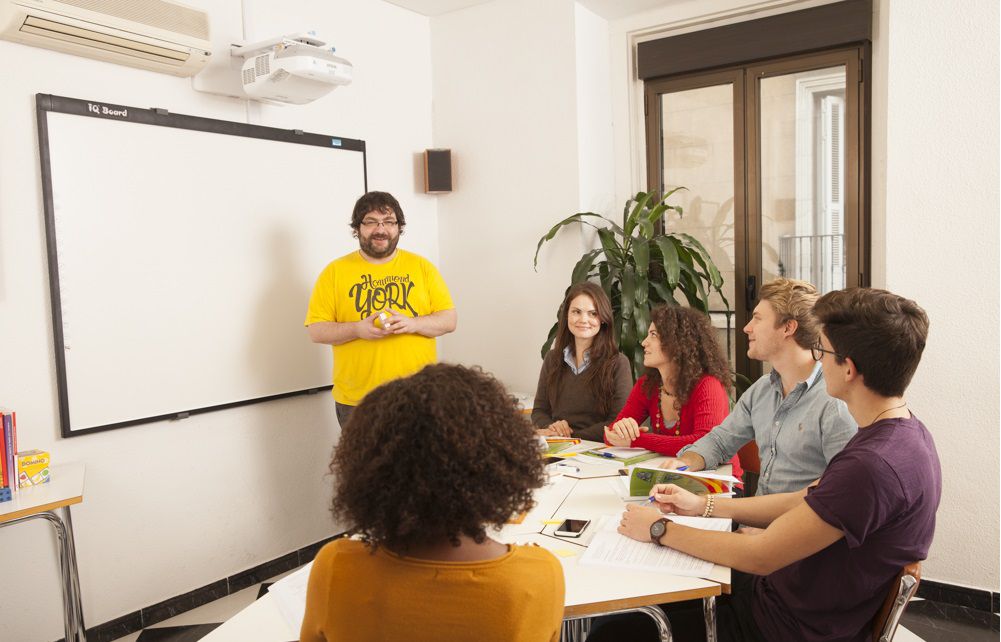 These courses are designed for students who want to learn Spanish or improve their knowledge of the language in a short period of time.
Intensive courses have the following characteristics:
A maximum of 8 students per class.


Classes cover pronunciation, grammar, usage, conversation, reading comprehension, textual analysis and composition.


Students have the same grammar teacher for the whole course. In conversation classes, teachers are rotated every 3 days so that the student becomes used to different tones of voice.


All students are required to do homework consisting of grammar exercises and reading assignments to be discussed in class.


There are 6 levels: Beginner I and II, Intermediate I and II, and Advanced I and II.


Students have access to a program of activities and excursions, meals with a teacher in a private room of a local restaurant, and housing (with a Spanish family or in a studio or apartment).
Class Schedule
20-HOUR-INTENSIVE COURSES
09:00 - 11:00 Grammar
11:00 - 11:30 Break
11:30- 13:00 Vocabulary and conversation
Most of the schools offer 45 minutes per lesson. That means that the actual duration of class is 3 hours a day. With our schedule, students have 3 and a half hours a day. That means that in a week they get 2 and a half more hours, almost one more day of class.
30-HOUR-INTENSIVE COURSES
09:00 - 11:00 Grammar
11:00 - 11:30 Break
11:30 - 13:00 Vocabulary and conversation


14:20 - 16:00 Vocabulary, conversation and exercises (low level) or civilization, Spanish culture, history, art and literature (high level).
Fees
Look up the price of the Intensive courses.