School: Why studying at EUREKA?
EUREKA is a school whose sole objective is teaching Spanish as a foreign language. Since 1988 thousands of students have studied at our school. We offer a warm and relaxed atmosphere where you can learn and enjoy one of the most important language in the world.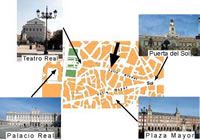 Eureka is located in the center of the city. The metro stations are close by and the school is near to the most important museums and sights of Madrid.
About our long experience
The language school EUREKA was founded in the year 1988. Since then we are dedicated to the teaching of the Spanish language.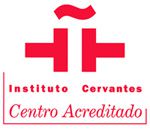 About the quality
EUREKA is certified by the Instituto Cervantes.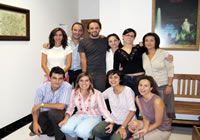 All of our teachers have a university degree and certificates to teach Spanish as a second language according to our method.
Our teaching method is based on direct contact between student and teacher combining our structural method with our communicational method to achieve efficient results in a short period of time.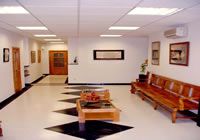 The school has modern facilities in a historical building, which is completely renovated.
About our flexibility
The students may take advantage of our flexibility:
We offer classes all year round.
At least 6 different levels at the same time.
Students with previous knowledge may begin classes every Monday.
Classes for beginners may start every second Monday.
We give the possibility to pay classes weekly if the student doesn't book accomodation.
Change of class within the same group if the student wants to broaden his knowledge.
The possibility to pay for meals directly at school as well as for activities and excursions after being informed about the program.
Different types of accomodation.
EUREKA has the most important accreditation of Spanish institutions (Instituto Cervantes) and some important international accreditations, for example, CSN (Sweden), Bildungsurlaub (Germany).