Evening courses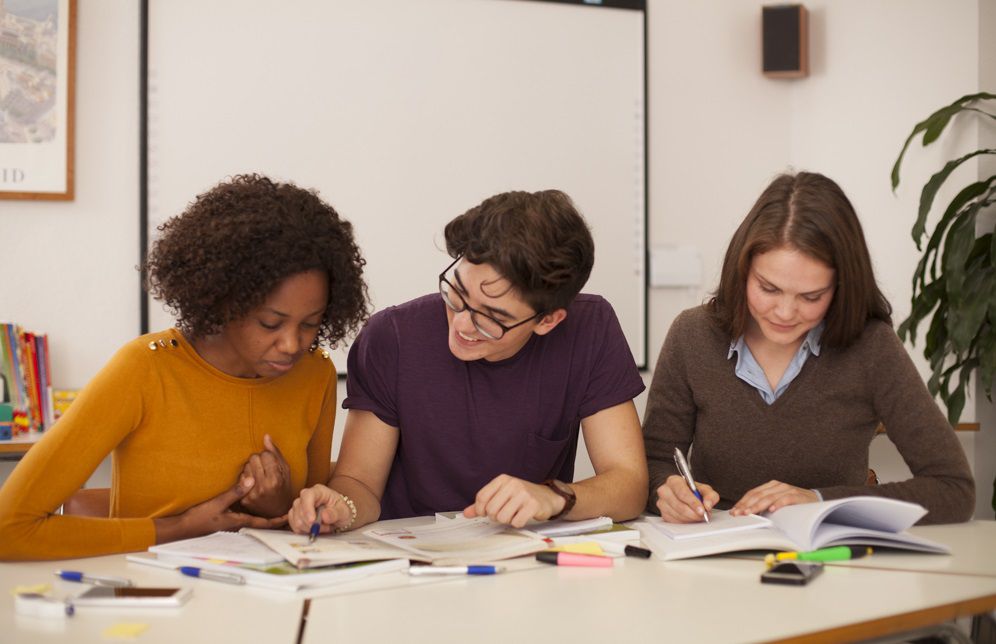 These courses are designed for professionals and students who have a limited amount of time to study Spanish.
They are geared towards correcting the most common errors, expanding the student's knowledge of grammar, and improving colloquial speech.
Evening courses have the following characteristics:
A maximum of 8 students per class.
At least 6 language levels are offered, distributed on two courses (monday and wednesday / tuesday and thursday).
The students have to do a test, in order to be placed in the right course, according to their level.
The first lesson is a trial lesson. If the student doesn't like the method or the level, he can cancel the course. If he wants to continue, the trial lesson will count as the first official lesson.
We don't offer accommodation in combination with this course.
The students can participate in the activities.
Class schedule
EVENING COURSE A
Monday and Wednesday, 7:30-9:00 p.m..
EVENING COURSE B
Tuesday and Thursday, 7:30-9:00 p.m..
Fees
Look up the tuition of the Evening courses.