If you want to learn Spanish in a school with great experience in teaching, which offers you a relaxed and diverting atmosphere and direct method so that the students don¨t lose the time and learn the language in small groups of maximum 8 persons, then come to EUREKA – it can offer you this all.
Teachers have broad experience so that the use of time the students have on their disposal, can be maximized and their language abilities can be improved and brought to perfection in a diversified way.
Since 1998 EUREKA has dedicated to the teaching of Spanish as foreign language and thousands of students have already come here to study. It is a Teaching Centre accredited by Instituto Cervantes and it is located directly in the heart of Madrid. The school has impeccable facilities in order to enable the students the best possibility to learn Spanish in small groups.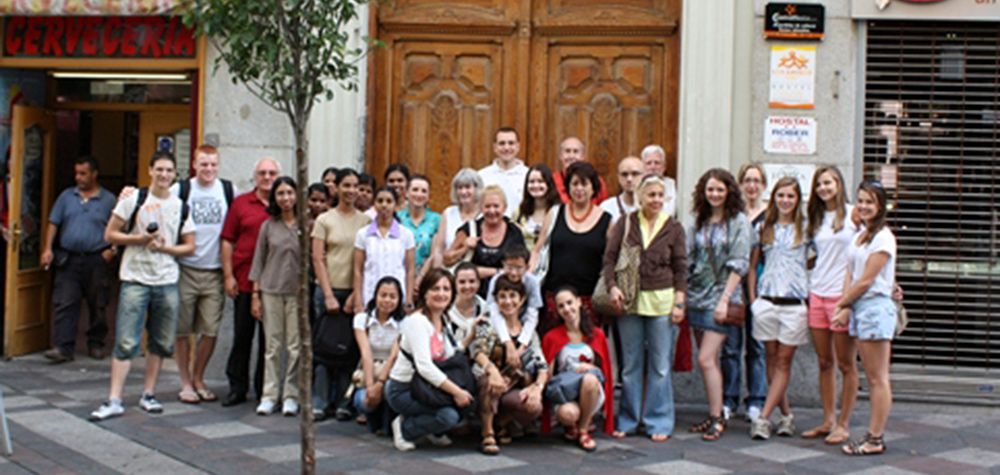 EUREKA has a wide range of Spanish courses to meet all demands of students. Further more, it has cultural program in which the students learn more about history of Madrid and of course Spain. In this way, they practise the language not only at school.
Additionally, accommodation is offered in a close proximity to the school as well as all other services which the student could need during his stay in Madrid and in EUREKA.
Video of EUREKA